Adaptability is a must for any company but perhaps more so for cannabis businesses. They're dealing with conflicting state and federal laws, evolving regulatory interpretations at the local level, new competition seemingly by the day, and an array of issues that are tough to surmount. Plus, there's a lot of opportunity.
How to navigate the tailwinds and headwinds while building a solid, sustainable business? Knowledge about the latest challenges, market landscape and regulatory challenges will take you far. That's why RoseRyan is hosting an informative webinar for California cannabis companies and investors just starting out or trying to make their way in this fast-moving market.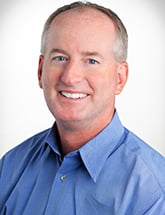 On Wednesday, October 11, I'll be hosting a one-hour webinar with Paul Lessard, president and chief scientist at Delta9 Labs (a RoseRyan client); Michael Rosenblum, corporate attorney with Thompson Coburn LLP's cannabis practice; and Adam Spiker, co-founder of Southern California Coalition. We'll go over the hot topics and unique challenges facing California cannabis businesses nearly a year after state voters approved adult recreational use of marijuana.
On the agenda
Among the meaty topics we'll address is the state of the industry in our region. We've seen intense activities from new, emerging and maturing companies across the spectrum—from growers and distributors to manufacturers, dispensaries, and edibles retailers—as they find and establish their footing in a shifting landscape. They're operating in a cone of uncertainty as the details around their industry continue to shake out, and they're continuing to process the recently passed Medical and Adult-Use Cannabis Regulation and Safety Act.
For companies entering the field, if they do manage to meet regulatory requirements and get a permit to set up shop, can they find real estate? How can they protect their intellectual property when state and federal guidelines differ? What are the legal considerations (choosing the right entity upfront is essential)? And how open will banks be to their business?
Other important issues surround the products that need to be worked out. Lessard, who's been in the cannabis industry for seven years, will be talking about how companies can shift from cultivated to extracted products and the dangers of pesticide contamination.
The road ahead
Although there are challenges, there are also many opportunities. We advise taking a strategic long view and think through the business three to five years from now. To stay upright among the changing winds, keep up to date with current regulations and proposals. Permitting, licensing, applications and the like affect everyone's time to market and the expenses that go into building and developing the business.
It might look like a rocky road ahead, but when you're in the know and on top of the latest industry news and trends, it can be a very successful journey.
I invite you to get more actionable insights with our webinar "The Pot Thickens: Building a Successful Cannabis Business in California" by registering here.
Chris Vane is a director at RoseRyan, where he leads business development for this finance and accounting consulting firm's cannabis, high tech and cleantech practices. He can be reached at cvane@roseryan.com, or call him at 510.456.3056 x169.
https://roseryan.com/wp-content/uploads/2017/09/General-laptop-website.jpg
581
1088
Chris Vane
https://roseryan.com/wp-content/uploads/2020/09/RoseRyan-Full-Logo-01-300x102.png
Chris Vane
2017-10-03 09:35:03
2020-11-16 03:55:49
Navigating the green rush: Building or investing in a cannabis business in California