It's all about who you know. In the high-velocity world of cannabis companies, this mantra is so true. When starting out or expanding into new territory, with limited resources and an uncertain future, companies often don't have all the knowledge, skills or talents they need in-house. A well-built ecosystem provides a solid network of trusted partners that can help them thrive, guide them through sticky situations and offer them levels of expertise that fall outside their internal capabilities.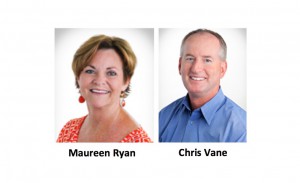 Solid partnerships are a must for fast-moving companies poised for growth. There are so many strategic decisions on the table that they need to tread carefully at every step. We've seen a lot of ingenuity to date with cannabis companies planning for the legal adult-use market in terms of developing promising partnerships, with tight supply chains tying together growers/cultivators, manufacturers, distributors, dispensaries and the like.
In our series of blog posts on the cannabis market so far, we've covered strategy setting and lessons learned from other industries. Another critical success factor is identifying the right set of strategic partners, to develop symbiotic relationships that will help the company move forward fast, stay agile and maintain the level of integrity to make it in this increasingly legalized sector. The host of regulatory, compliance, finance, accounting, HR and other issues facing this industry make it essential to easily access experts, specialists and consultants where and when you need them.
Order of the day: A well-rounded support system
It's not a matter of doing a search on Yelp for the best attorneys in town—professional services are word-of-mouth businesses. You need to find the right partners—accountants, tax advisors and other pros who are a good fit for your company, know your industry and can work well with you for years to come.
To develop and nurture an ecosystem that will be flexible to your changing needs and growth, keep the following principles in mind.
Establish relationships early. Things can change fast, so you need an ecosystem of trusted advisors you can call upon when needed. Once you firm up a relationship with someone you trust, you've got a go-to source for references for other partnerships. Ask the professionals you trust who they trust!
Look for the kind of partners that can grow with you. Your needs are going to change at every stage of growth. So, look for people who have worked not only at startups if that's where you're at now, but also larger companies. Be sure the people on board have worked at different size companies across various levels of growth and lived through different milestones. An IPO or merger may seem light years away, but you want people who will help you think of such future possibilities for when the time for a mega transaction does arrive. You don't want to hit a roadblock just as you're trying to go forward.
Be sure they'll give you real-world advice. When you're in an industry that's in the midst of gathering real steam, news about competitors is hard to come by. Some service providers are just now getting their heads around the industry following California's approval of adult-use cannabis in November 2016. Potential partners who are already in the trenches are your eyes and ears as to what others in your field are doing.
Seek out a mix of experiences. How much experience does your partner have with cannabis companies like yours? How much attention do they pay to the industry and the regulations that affect it—not just state regs but the FDA and other compliance issues? You want to partner with people who have worked closely with fast-growing startups, such as tech companies, and highly regulated industries, such as biotech and life sciences companies, and know the likely challenges you're going to face on your journey.
Prioritize transparency. Trust is huge in this space. You need to know who you're dealing with as you develop any tightly wound partnership. Get the answers you need to ensure that you can trust what they're doing for you now and later on.
Gather a well-rounded team
View the network of partners you build around your company as a strategic team. Do these partners have your back? Will they work alongside you and keep your best interests in mind at all times—or do they have an "us vs. them" mentality?
You'll probably appreciate a partner in each of these categories:
Tax: You want to keep on top of reporting and filing deadlines at the federal, state and local levels, and be sure the information you provide can stand up to an audit.
HR/benefits: Outsourced benefit providers can keep you honest by ensuring you pay employees properly and meet your payroll tax obligations. Also, they best know the labor laws and what you need to do to be in compliance.
Legal/compliance: It would be a mistake to wait until you hit a legal snag to call in the lawyers. Many questions arise—protecting intellectual property, making sure that you're making moves within legal limits, hiring and firing employees appropriately—and you need someone you can trust to bounce off ideas and get actionable advice in return.
Finance and accounting: A solid finance foundation will set apart cannabis companies. Finance experts can lay the groundwork for financial discipline and a workable set of internal controls, reliable reporting, and a mindset that's ready for investors.
Partner up for the future
The challenges facing cannabis-related companies are huge. You need to be agile in an ever-changing environment, set up a strategy and foundation that will last and grow, all while getting your product out there, keeping watch on compliance matters and operating efficiently. Partners that know what you're going through can guide you on the best moves to make. They have you covered for what you don't know.
In an industry that is still half in the shadows—legalized only in parts of the country and not yet at the federal level—companies that can show they have always had a solid reputation will differentiate themselves. Be sure the partners you choose are highly professional with values and principles that match yours. The connections you forge now should be seamless, with you and your partners having the same goals in mind—to help you reach your milestones and achieve growth.
Maureen Ryan, vice president, heads up business development at RoseRyan. From the early startup to the large enterprise, she has seen the emotional rollercoaster of finance challenges at cannabis businesses, tech companies and other fast-paced organizations. Maureen spent her early career in various engineering, sales and marketing roles at Nortel Networks, Bay Networks, Quantum Corp. and General Dynamics.
Chris Vane is a director at RoseRyan, where he leads the development of the finance and accounting consulting firm's cleantech and high tech practices. He helps fast-moving companies calm the chaos at any stage. He can be reached at [email protected], or call him at 510.456.3056 x169.
https://roseryan.com/wp-content/uploads/2020/09/RoseRyan-Full-Logo-01-300x102.png
0
0
Maureen Ryan and Chris Vane
https://roseryan.com/wp-content/uploads/2020/09/RoseRyan-Full-Logo-01-300x102.png
Maureen Ryan and Chris Vane
2017-07-17 09:42:02
2020-11-16 03:54:21
Don't go it alone—why every cannabis company needs the right set of partners