The pressure is always on. In Silicon Valley, we're accustomed to tech startups moving at the speed of light to get their innovative products to market. All while fending off tough competition, being careful with their capital and acting nimbly to meet and exceed expectations.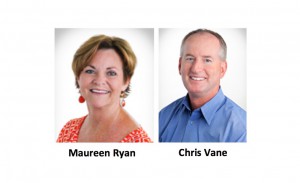 Now, many businesses in a fledgling California industry—cannabis businesses—are running fast out of the gate on a similar path to growth. Ever since voters approved the recreational use of cannabis here in California, opportunities keep opening up as state regulations continue to be crafted. In addition to the inroads companies on the medicinal side have made so far, an expanding mix of opportunities exist along the cannabis value chain—from cultivators, processors and manufacturers to retailers and logistics providers and, yes, even tech companies.
Consider that last year, California made up 27% of the legal market in North America, according to 2016 stats by The ArcView Group, which invests in cannabis-related businesses. California businesses are expected to triple the United States' legal industry, which stands at $6 billion, according to research firm Cowen & Co.
Which of the companies involved in this emerging industry will repeat past entrepreneurial mistakes, and which ones will flourish and gain market share? Much depends on whether they'll take the time to learn the lessons from companies that came before them.
Take a page from the tech industry's playbook
Many of the challenges faced by cannabis-related businesses resemble what rising tech startups dealt with before they reached their stardom (or demise—it's estimated that 90% of tech small businesses fail). In order to succeed, at least to start, these new businesses need a niche to set them apart from the competition plus access to funding and, of course, a realistic plan forward.
So, for companies that want to add on to their offerings by expanding into the cannabis market or entrepreneurs starting a new venture, they need to factor in the following similarities they'll have with the high-tech sector:
No need to re-invent the wheel: It's tough out there for any new business. But the startup stage can be made easier when you can pull wisdom from the past. Pick up best practices from another industry where entrepreneurial spirit reigns and rapid speed is a necessity. High tech businesses have set precedents for thriving even with scare resources and uncertain futures. Build off what has worked for them, and create relevance by tailoring best practices to the cannabis industry.
There's a thin line between planning and pivoting: The ability to change as needed and knowing when to vector typically separates the companies that can grow even in chaos from those who are destined to languish. How will canna-business entrants rapidly adjust to unexpected market conditions? Are they built to withstand changing regulations as well as increased competition?
Flexibility is always a must, but it's especially critical in the early days when cash burns fast. Course corrections without credible cash forecasts are where many emerging growth companies can go wrong fast.
It takes a village to birth and grow your baby—your company: Just like tech companies get good advice from their peers, canna-businesses need places to turn to strategize on their next moves. You can't run your business in a vacuum. Experts are needed along the way, for guidance, consultation and strategic advice. Lean on trusted advisors and specialists who have guided young companies from shaky beginnings to solid ground. Look for pros who are adept at powering through uncertainty, shifting compliance situations and a fast pace.
We'll continue to closely follow the developments of the cannabis industry as it unfolds (look here for future blogs on this topic as well) and new businesses and strategic partners continue to take part. Here's what we know with certainty: The courage and tenacity of entrepreneurs play a big role in their ability to be successful. They're breaking into uncharted territory. Fortunately for those in the cannabis industry, they do have a roadmap to follow. They can make it their own by learning from other startups' mistakes and adopting proven best practices.
Operating their business amidst the numerous issues facing the cannabis industry (regulatory constraints, banking roadblocks galore, tax questions, among other issues), the entrepreneurs at this level must be strategic. This begins with carefully managing resources, shaping a network of experts who can help guide you, and knowing where to turn for the best advice.
Maureen Ryan, vice president, heads up business development at RoseRyan. From the early startup to the large enterprise, she has seen the emotional rollercoaster of finance challenges at cannabis businesses, tech companies and other fast-paced organizations. Maureen spent her early career in various engineering, sales and marketing roles at Nortel Networks, Bay Networks, Quantum Corp. and General Dynamics.
Chris Vane is a director at RoseRyan, where he leads the development of the finance and accounting consulting firm's cleantech and high tech practices. He helps fast-moving companies calm the chaos with precision finance at any stage. He can be reached at cvane@roseryan.com, or call him at 510.456.3056 x169.
https://roseryan.com/wp-content/uploads/2020/09/RoseRyan-Full-Logo-01-300x102.png
0
0
Maureen Ryan and Chris Vane
https://roseryan.com/wp-content/uploads/2020/09/RoseRyan-Full-Logo-01-300x102.png
Maureen Ryan and Chris Vane
2017-04-18 09:41:49
2020-11-16 03:52:09
Live and learn: Passing on wisdom from the tech sector to the cannabis sector