Join us for a variety of webinars, events or conferences covering topics relevant to your business.
Navigating the Paycheck Protection Program
For small businesses and startups, the Paycheck Protection Program has been cumbersome and confusing. Sound familiar? You'll want to check out RoseRyan Chair and Founder Kathy Ryan's best practices for meeting the terms of PPP loans.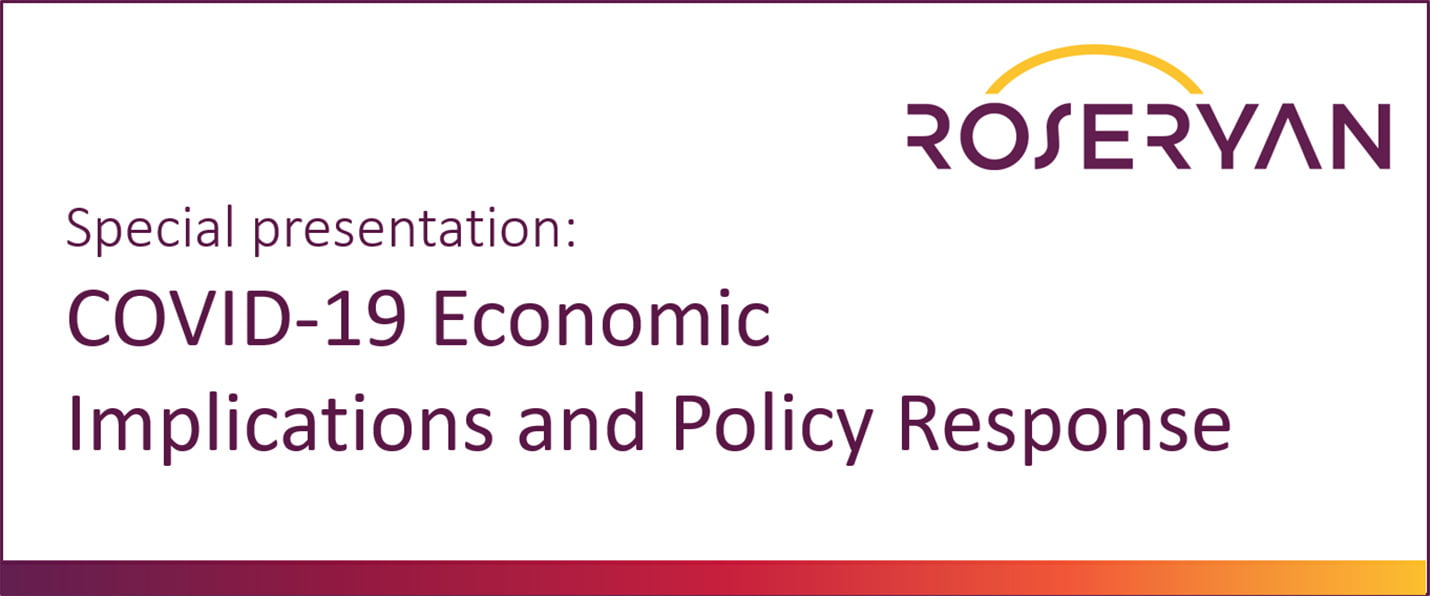 COVID-19 Economic Implications and Policy Response (special presentation)
How is the coronavirus pandemic affecting the U.S. economy? Listen in to our special, RoseRyan-hosted virtual event featuring Dr. Jon Haveman, Executive Director of NEED (National Economic Education Delegation). A frequent speaker on the U.S. economy, Jon discusses the impacts we're seeing now and highlights the policy response and expectations for the way forward.
Get a Handle on Revenue Recognition and Lease Accounting Before It's Too Late (on demand webinar)
Struggling with the revenue recognition and lease accounting standards? You're not alone. It can be a lot more work and more complex than you think. Public companies that went through the process had a resounding sentiment—adopting these mega rules requires more effort than first predicted. Benefit from their experience.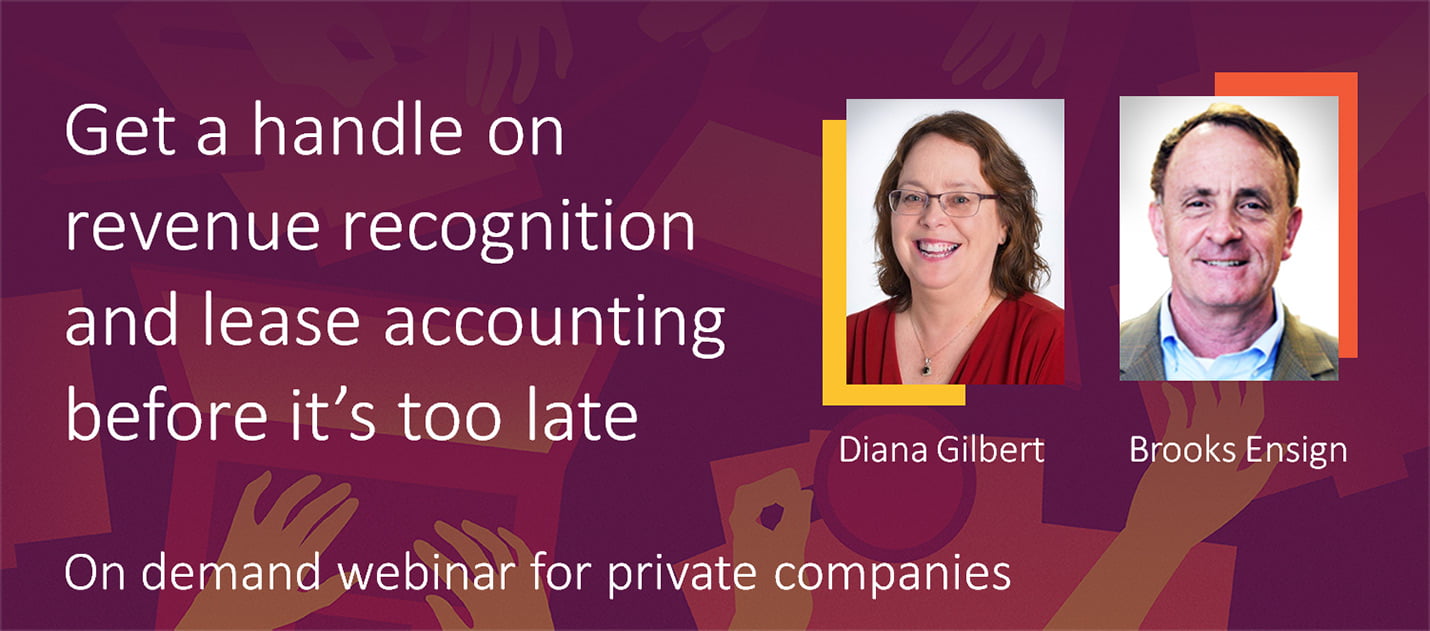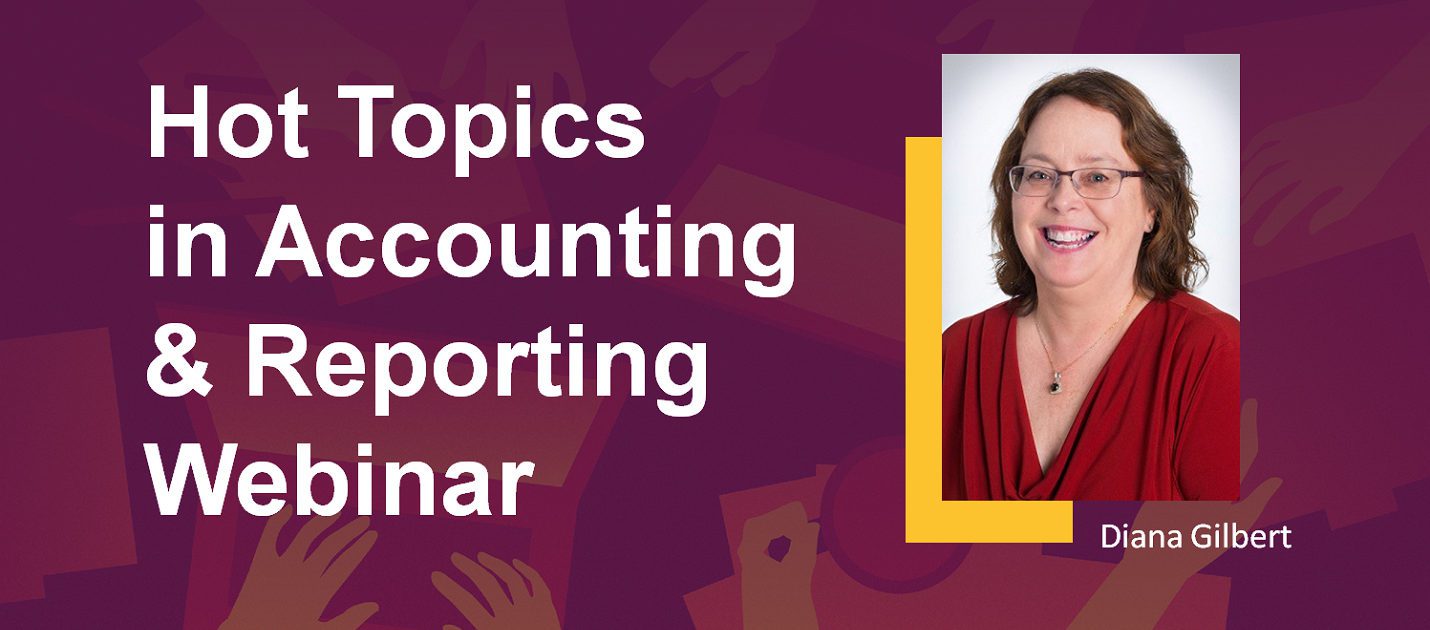 Hot Topics in Accounting and Reporting: Insights from the Trenches (on demand webinar)
Want to better understand the impact of the major accounting and reporting changes? This one hour webinar by expert speaker Diana Gilbert of our Technical Accounting Group shares important insights. (Originally broadcast June 20, 2019)
The smart approach to conquering the new lease accounting rules
Join Julie Gilson, senior consultant in RoseRyan's Technical Accounting Group, to find out just where companies that lease assets will see the impact and the key areas to make implementation go smoothly. (Original broadcast was on June 21, 2018)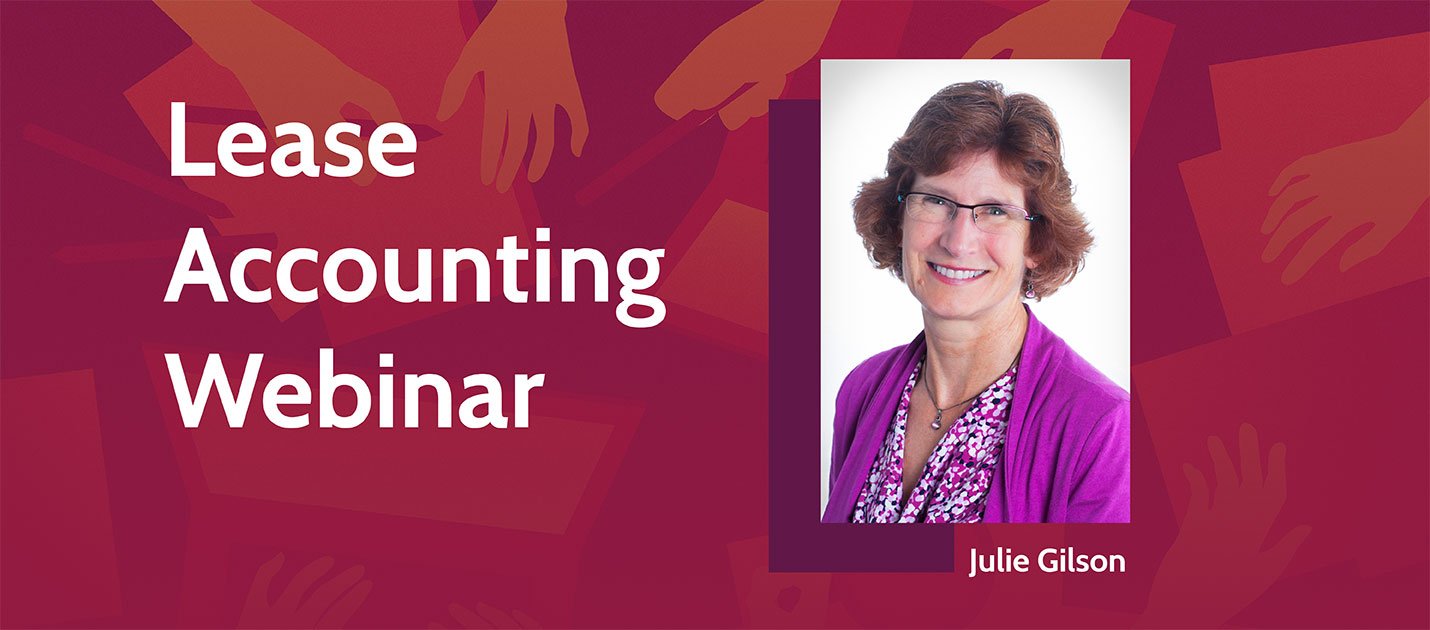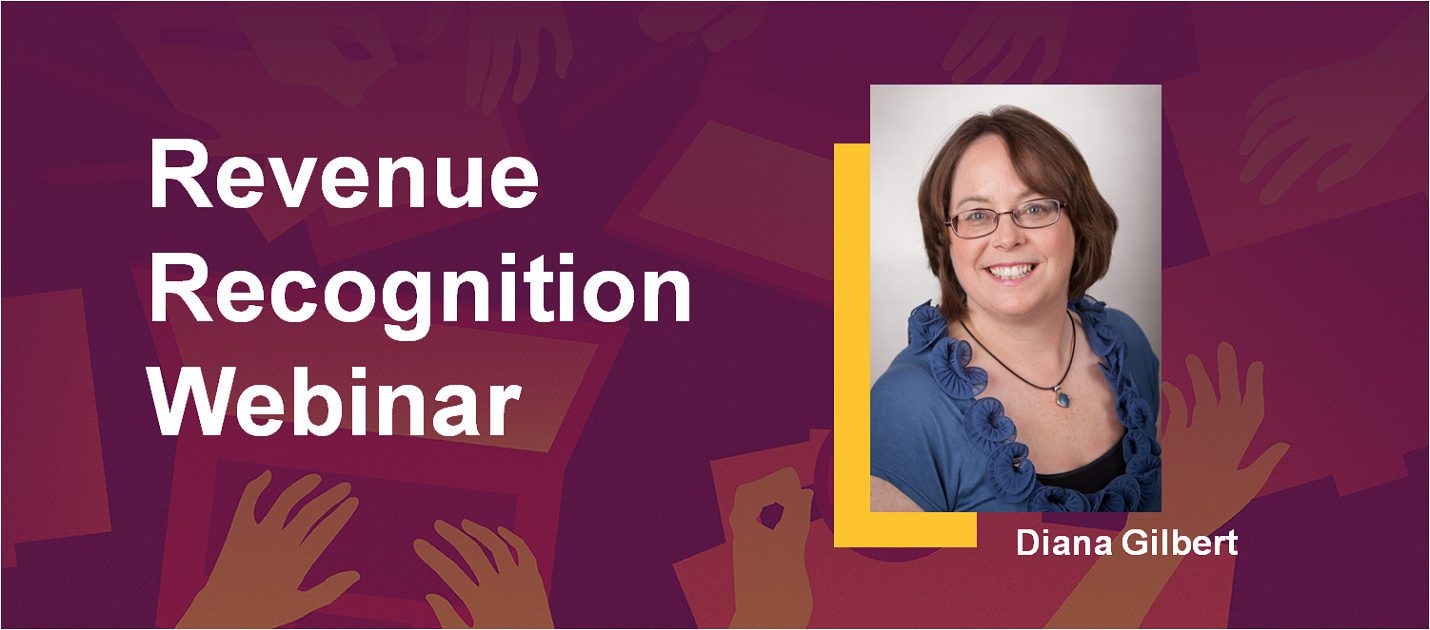 Lessons Learned from Revenue Recognition Implementations
This straight-talk 90-minute webinar unlocks the many mysteries of revenue recognition implementations. Public companies are starting to fire on all cylinders, and can lean on the major lessons learned from public companies that adopted in 2018. Identify areas that can really slip you up so you can streamline your journey. Featuring Diana Gilbert, Head of the Technical Accounting Group at RoseRyan. (Original broadcast was on March 22, 2018.)
The Pot Thickens: Building a Successful Cannabis Business in California
Our take from the trenches on the latest FASB updates
Attracting Financing: What Does an Investor Look For?
03.02.17
Ramping up to the New Revenue Recognition Rules
CFO.com, FinancialForce and RoseRyan bring you a special 60 minute webinar for finance leaders on recent changes and how to prepare for the new revenue recognition rules.
Demystifying the latest major accounting rulings–What finance leaders need to know
It's time for a tuneup! Not sure about the latest accounting rules and proposals and their impact? This webinar, brought to you by RoseRyan and CLSA, helps finance executives make sense of it all.
"Ask the RevRec Experts" – a Leeyo podcast with RoseRyan's Diana Gilbert
Listen to this podcast, entitled Simplify the Complexity, featuring RoseRyan revenue recognition expert Diana Gilbert as she untangles with Leeyo hosts Matt Ream and Jim Staats what's simple and what's complex.
Realizing the dream: the daily financial close is becoming a reality
Despite all the advances in technology, closing the books still remains a process filled with stress and chaos. Learn from RoseRyan expert Susan Wong about how companies of all sizes and complexities can have an efficient and repeatable financial close..
Taming your chart of accounts
Before you let your chart of accounts spiral out of control, hear from this team for some expert advice.
Drop us a note in the form and one of our experts will set up a time to discuss the ways RoseRyan can help your business go further, faster.
tel: (510) 456-3056
fax: (510) 456-3063
RoseRyan
RoseRyan provides finance and accounting solutions in San Francisco and throughout Silicon Valley so companies can go further, faster.
Contact
tel: (510) 456-3056
fax: (510) 456-3063
Sign-up for news and updates