Whether you need accounting and financial help, want to learn more about us or want to join our team, use the form below and we'll get back to you asap.
Meet our mentors and matchmakers, coaches and collaborators, corporate veterans and finance whizzes. An adaptable and friendly group, the senior leaders at RoseRyan wear a variety of hats to hire the best, inspire our gurus and keep our clients happy. Kathy and the rest of the leadership team have the broad, deep experience (from years at the Big 4, Fortune 100 companies, as well as many startups) that clients really trust.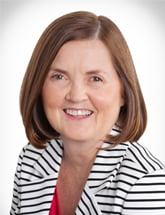 Kathleen Ryan, CEO & CFO
Kathy started RoseRyan on a mission to let highly savvy finance pros combine challenging assignments with a flexible work/life balance-- and the firm has grown beyond her wildest dreams.
Kathy was director of finance at Quantum and tax manager at Price Waterhouse before co-founding RoseRyan in 1993 with Sue Macias. In addition to management expertise, her skills include general and cost accounting;  tax and SEC reporting;  forecasting,  budgeting and planning;  business finance;  and systems planning and implementation. She has served as CFO for over 50 emerging growth companies.
Her leadership has been widely recognized. In 2015, the San Francisco Business Times named Kathy as an influential woman in Bay Area business. She made Accounting Today's national listing of the sector's top 10 leaders, known as the Managing Partner Elite. And in 2012, the San Jose/Silicon Valley Business Journal named her one of the most influential women in Silicon Valley. Formerly a Big Four CPA, Kathy holds a BS in accounting from Santa Clara University. She serves on the finance committee at St. Michael's Church in Livermore. Kathy loves golf, needlepoint and (her guilty pleasure) romance novels.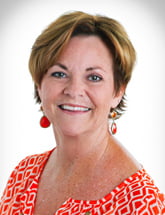 Maureen Ryan, Vice President
Maureen Ryan knows business from all the angles. Her career has been a 20+ year journey through positions in engineering, sales, marketing, operations and, with RoseRyan, the glamorous world of finance.
Maureen joined RoseRyan in 2000 to spearhead business development. Before that, she was an account executive with Nortel Networks, marketing manager at Bay Networks and sales operations manager at Quantum Corp. As engineering program manager at General Dynamics, she was responsible for landing a $20 million government contract for the development of a major missile system.
Maureen holds a BS in aeronautics from San Jose State University and an MBA from San Diego State University. Her passion is the relentless pursuit of equal rights for women.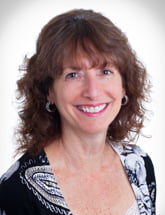 Pat Voll, Vice President
Pat provides strategic guidance into several practice areas at RoseRyan, including corporate governance, strategic projects and operational accounting. In addition, she manages multiple client relationships, develops new solutions for the firm, oversees strategic and corporate culture programs, and provides thought leadership on corporate governance and transaction topics in the press and media.
Pat has worked in various financial management roles with primarily mid-size, public, technology companies as CFO, vice president of finance and controller. She also worked with Price Waterhouse for five years as an auditor.
Pat does a lot of things well, including revenue recognition, SEC and management reporting, mergers and acquisitions, SOX compliance and risk management, and plain old nuts-and-bolts accounting, to name a few. Pat is a former Big 4 CPA, CGMA and holds a BS in accounting from San Jose State University.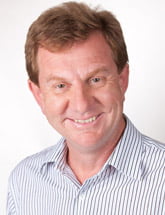 Stephen Ambler, Director
Stephen Ambler is a serial CFO who oversees our CFO practice, and assists with recruiting and learning and development at the firm. He also provides CFO services at fast-moving tech companies in and around the Bay Area. He acquired his wide-ranging expertise, including financial and operational management, fundraising, SEC reporting and budgeting and planning, through 30-plus years of accounting and business experience on both sides of the Atlantic.
Before joining RoseRyan in 2012, Stephen spent 13 years as a CFO of NASDAQ-listed companies, and 8 years in auditing, including several as a manager with Price Waterhouse (now PwC).
Stephen is a chartered accountant (England and Wales) and has a diploma in accounting studies from Oxford Brookes University, England.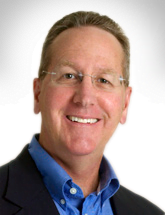 Stan Fels, Director
Stan Fels spends his days actively engaging with tech and life sciences companies in his role as a Director of Business Development at RoseRyan.  He forges strategic partnerships and matches finance solutions to critical needs among Bay Area companies of all shapes and sizes.
Stan draws on more than 25 years of sales, marketing and finance experience. Before joining RoseRyan in 2006, he worked in Deloitte's Financial Advisory Services practice, Ernst & Young's Technology and Communications industry group, AT&T, and was involved in the development and deployment of four startup divisions.
Stan holds a BS in management science from San Jose State University, an MBA from Cal State University and is a graduate of the Sales Management Program at Columbia University. He is also a certified coach and a graduate of the New Ventures West program.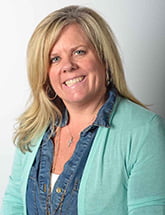 Michelle Hickam, Talent Manager
Michelle is our Talent Manager at RoseRyan and focuses on recruiting senior level finance and accounting individuals to the firm.  She has more than 20 years of experience in sales and marketing management, business development and recruiting.  She's constantly engaging with finance and accounting pros with strong technical skills, and who also possess the 'soft skills' to seamlessly meld into the corporate cultures and team spirit of our clients. She knows the ins and outs of working with CFOs, Controllers, SEC Reporting managers, SOX testing and Project Management gurus, Technical Accounting aces, and Revenue Recognition wizards, just to name a few.
Prior to RoseRyan, Inc., Michelle was a Recruiter at a direct hire placement firm specializing in accounting and finance. She holds a B.S degree in Business Administration (Marketing) from California State University Chico.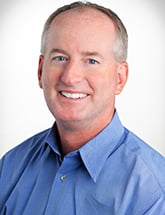 Chris Vane, Director
Chris Vane leads the development of RoseRyan's high tech, life sciences and cannabis practices, and
has a true knack for building relationships. He connects fast-moving companies with the right finance solutions, and builds strategic alliances and partnerships. He's been kicking around Silicon Valley for over 20 years.
Before joining RoseRyan in 2008, Chris was a partner at Computer Sciences Corp., where he focused on providing strategy and technology consulting for Fortune 1000 clients; worked with startups at Lante, and held business development and management positions with MCI (now Verizon).
Chris has a BA in marketing from Creighton University. He is an active youth soccer and basketball coach (as if Silicon Valley high tech wasn't already heart-pumping enough).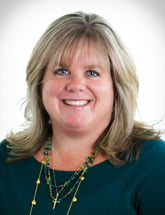 Missy Manriquez, Talent Manager
Missy holds the Talent roles of Scheduler, Recruiter, and Head of Learning & Development. As the Scheduler, she is responsible for the complex task of scheduling consultants for client engagements. It's an intricate matching process of technical skills, soft skills and cultural fit to meet our clients' precise requests for each assignment. She also focuses on recruiting senior level finance and accounting individuals to the firm. In addition, she drives forward the learning and development initiatives which are a combination of live, online and third party training experiences.
Prior to RoseRyan, she spent 14 years at Deloitte matching executive talent with marketplace hiring needs. She has a BA degree in Child Development from California State University, Chico, and a MA degree in Interdisciplinary Education from Santa Clara University.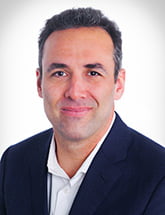 Matt Lentzner, Software Engineering & IT
Matt has worked at RoseRyan since 2005 and heads up both our software development and information technology efforts. He manages the evolution of our internally-developed DTS system, a sophisticated scheduling, timesheet and skills management application which keeps us all on track.
Previous to RoseRyan, Matt spent 5 years as an independent software developer and IT consultant working for companies such as Clorox, RoseRyan, Lightbridge and others. Prior to that, he worked at Clorox for 6 years in various software development and technical support roles.
Matt has a B.S. in Physics from Rose-Hulman Institute of Technology, with a minor in Japanese. After graduation, Matt spent 8 years as an infantry officer in a reserve drill sergeant unit, making sure basic training lives up to its name.
He is a published authority on the physics and biomechanics of baseball and writes and speaks on this topic at sabermetric conventions. Needless to say, he's a fan of Moneyball, Billy Beane, and the Athletics. An avid physical trainer, he hosts friends for weekend Crossfit-style workouts, practices Kung Fu combatives at the local Shaolin temple school, and leads the RoseRyan kettlebells classes to keep his teammates in shape.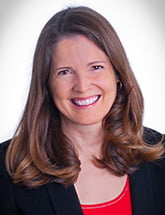 Eve Murto, Director
Eve Murto leads the charge for RoseRyan's marketing efforts, including PR, social media, integrated campaigns, web marketing, email, lead generation, thought leadership and partner programs.
Before joining RoseRyan in 2011, she put her marketing chops to work for many Silicon Valley startups and mid-sized companies, including stints at Mozilla, CollabNet, Telseon and Questra. Prior to that, she worked three years at Sun Microsystems, with roles in strategy and global programs, and before that nine years at Apple in the USA sales and marketing group.  She earned her MBA in finance from the Wharton School at the University of Pennsylvania, where she also earned a MA in International Studies.  She has a BA in French from Wellesley and loved her junior year studying in France.  She loves skiing, hiking and photography in her spare time.
Here's a brief introduction to the RoseRyan dream team. Click on their names to learn more about them.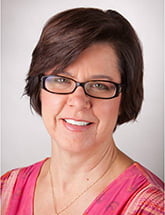 Susan Alves
Pro since: 1994
Excels at: general accounting, cash management, monthly close, emerging growth companies
Prior gigs: Electroglas, i2 Technologies, various small businesses
Fun fact: Susan loved running the San Francisco Marathon so much she plans to do it again.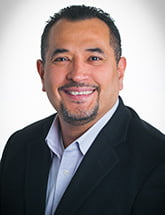 Diego Aragon
Pro since: 1994
Excels at: Planning, modeling, budgeting, restructuring, M&A and overall operational accounting
Prior gigs: Percolata, Aruba Networks
Fun fact: Diego is a part of our Boomerang Bunch! He worked with us in 2005 and rejoined in 2018.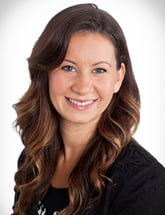 Kaitlyn Arsenault
Pro since: 2007
Excels at: Technical accounting, stock compensation, financial statement preparation, consolidations, business combinations
Prior gigs: Friedman LLP
Fun fact/motto: Kaitlyn caught the travel bug in 2004 and has visited over 22 countries since then.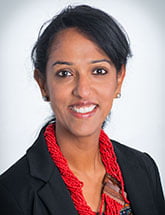 Apparna Balaraman
Pro since: 2002
Excels at: Governance, risk and compliance
Prior gigs: KPMG, EY, Union Bank
Motto: "Be kind for everyone you meet is fighting a hard battle." – Plato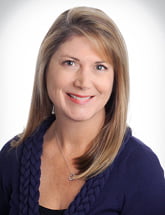 Elizabeth Barclay
Pro since: 1990
Excels at: SEC reporting, SOX compliance, acquisition due diligence, general accounting, A/P and A/R
Prior gigs: Quantum Corporation, Cadence, Maxtor, Jazz Pharmaceuticals, Power Integrations, Symantec
Fun fact: Liz loves to ski, hike, and travel.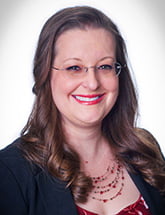 Corinne Bolasna
Pro since: 2001
Excels at: solving complex financial problems, systems implementations, process improvements, consolidations, SEC filings, audit prep
Prior gigs: CordeValle, Palo Alto Networks, Granite Construction, Burr, Pilger, & Mayer, various small firms
Fun Fact: She is an amateur pastry chef that loves tickling taste buds with her unique creations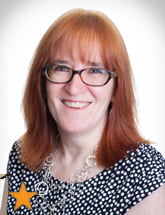 Jacqueline Bray
Pro since: 2013
Excels at: A/P, A/R, general accounting
Prior gigs: Time for Life
Fun fact: Jackie loves white-knuckle theme park rides and has attended a number of F1 races in Europe.
Christina Briscoe
Pro since: 1980
Excels at: accounting services, accounts payable, financial analysis
Prior gigs: HP, Palm, 3Com, Technology Funding
Motto: "A person who never made a mistake, never tried anything new." – Albert Einstein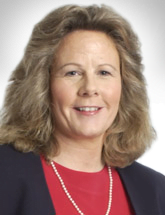 Susan Carberry
Pro since: 1985
Excels at: SOX, corporate governance, business process reengineering, recovery & control audits, ERP implementation, retail, biotech, technology
Prior gigs: Alexza Pharmaceuticals, ARCO Products, Century Casinos, Cytokinetics, Facet Biotech, IDM-Pharma, PRG-Schultz
Motto: When you confront a problem, you begin to solve it.
unique creations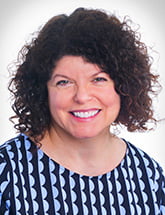 Mary Castellucci
Pro since: 1994
Excels at: Financial modeling, planning & forecasting, reporting packages, revenue recognition, general accounting, process improvement
Prior gigs: HP, Cisco, Akamai, AppDynamics
Fun Fact: She now has four rescue animals: two dogs and two cats!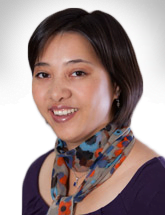 Bernice Chang
Pro since: 1999
Excels at: SEC reporting, XBRL, stock-based compensation, financial statements, budget analysis
Prior gigs: Advanced Micro Devices, NeoPhotonics, NetApp, Novellus Systems, Vivus
Motto: It's important to have fun at work.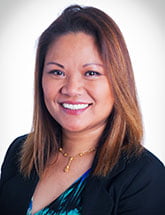 Anna Cruz
Pro since: 1995
Excels at: reconciliation, financial reporting and analysis, system implementation, cash management, payroll
Prior gigs: Playphone, Inc., Pepsi Bottling Group, Culligan Water
Motto: Never let the odds keep you from doing what you know in your heart you were meant to do.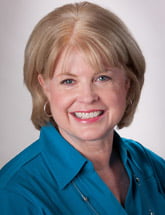 Kathy Dorsa
Pro since: 1978
Excels at: general accounting, month-end close, audit prep, start-ups
Prior gigs: Arthur Andersen, HydroNovation, OutSystems, Renovis, SuturePro Technologies
Fun fact: Kathy's on a quest for the perfect par game.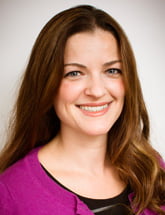 Clarissa Enany Fowler
Pro since: 2002
Excels at: general accounting, monthly close, stock-based compensation, financial reporting
Prior gigs: KPMG, DocuSign
Fun fact: I am a member of the boomerang bunch. I worked at RoseRyan from 2007-2011. I left when I moved to Washington and came back as a remote employee after the birth of my first son in 2015.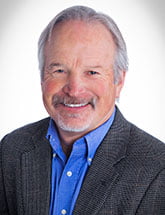 Terry Gibson
Pro since: 1975
Excels at: CFO, private equity companies, high growth
Prior gigs: Lam Research, CoSine Communications, IGO
Motto: Keep it simple.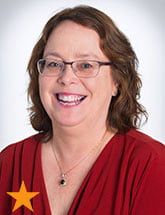 Diana Gilbert
Pro since: 1985
Excels at: Technical Accounting, Revenue Recognition, SOX / Internal Controls, Business Systems, Process Improvements
Prior gigs: AcelRx, Broadvision, Electroglas, KPMG, NovaBay, Outset Medical, Primus Power, Vivus, and VNUS Medical
Fun fact: Diana is addicted to volunteering, with work for the Grail Family Services board, City of Sunnyvale Housing and Human Services Commission, the Junior League and in astronomy education.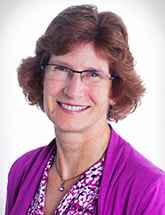 Julie Gilson
Pro since: 1979
Excels at: SEC reporting, external audit, stock-based compensation accounting, project management
Prior gigs: Bank of America, Logitech, Network Equipment Technologies, PwC, Wells Fargo
Fun fact: Julie danced with Jonathan Roberts of Dancing with the Stars when he was starting his career.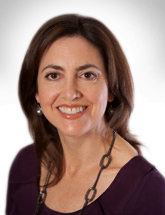 Michelle Hall
Pro since: 1991
Excels at: general accounting, budgeting, forecasting, start-ups
Prior gigs: American Express, Mercury Interactive, Netflix, various public companies
Fun fact: Michelle has competed in eight triathlons and hopes to someday complete a half Iron Man event.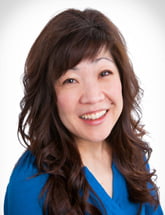 Tracey Hashiguchi
Pro since: 2000
Excels at: client and relationship management, sales and marketing
Prior gigs: Deloitte
Motto: "Doing the best at this moment puts you in the best place for the next moment". - Oprah Winfrey.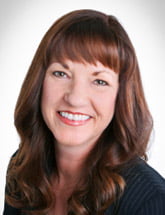 Rita Hayes
Pro since: 1983
Excels at: business development, client management, partnerships
Prior gigs: National Semiconductor, Sharp Microelectronics, various high tech companies
Fun fact: Rita was a foster mom to a German shorthair pointer so smart he became a National Disaster Search Dog.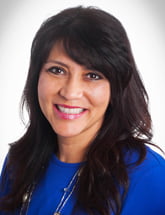 Joanne Hernandez
Pro since: 1996
Excels at: general accounting, monthly close, GAAP financial statement preparation and review, internal and external audits
Prior gigs: Lucasfilm Ltd, Deloitte, Stella & Dot, Primus Power
Fun fact: Joanne is a San Francisco Giants fan and loves to travel. She once took a year off from work and traveled through Central and South America, New Zealand and Australia.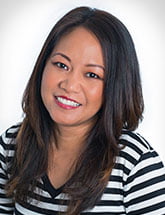 Ellie Howard
Pro since: 2000
Excels at: Accounts payable, accounts receivables
Prior gigs: Atlona, Solyndra, Harmonic
Motto: Dance like nobody is watching, love like you'll never be hurt, and live like it's heaven on Earth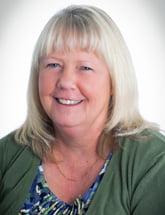 April Iraeta
Pro since: 1982
Excels at: financial management, cost accounting, budget & forecasting
Prior gigs: Sub-One Technology, Tosoh SET
Fun fact: April enjoys cooking and reading as well as being a member of the Altamont Cruisers Car Club.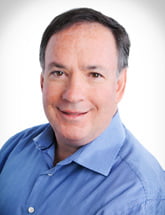 Steve Jackson
Pro since: 1984
Excels at: revenue recognition, contract review, SOX, systems implementation, budgeting, financial analysis, process improvements
Prior gigs: Cisco Systems, HP, Macromedia, McDonalds
Motto: I learn something new every day, but sharing, teaching and making people better is where the action is!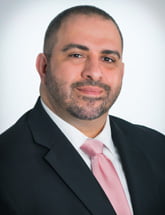 Pierre E. Joudy
Pro since: 2006
Excels at: General accounting, financial statements and reporting, FP&A, system implementations, process improvement
Prior gigs: Alvarez & Marsal, The Siegfried Group, KPMG
Motto: "I've failed over and over and over again in my life and that is why I succeed." – Michael Jordan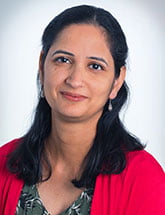 Kiru Kamesh
Pro since: 2005
Excels at: Month end process, payroll, general ledger, process improvements, reconciliation
Prior gigs: Wells Fargo, InfoSTEP, KPI Partners
Motto: "Arise, awaken, stop not until the goal is reached." Work hard and be proud of what you have achieved. Just believe in yourself.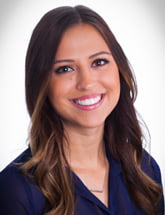 Lauren Kershner
Pro since: 2016
Excels at: marketing, advertising, event management, social media campaigns
Prior gigs: MilPec Insurance Solutions, Toyota
Motto: Make sure what you're doing today is getting you to where you want to be tomorrow.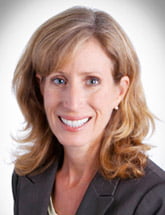 Marilyn Kliewer
Pro since: 1989
Excels at: Financial analysis, internal audit, general accounting
Prior gigs: Compaq Computer, Ernst & Young, high-tech companies
Fun fact: Marilyn enjoys volleyball, tennis, swimming, cycling and skiing but lives for the Tower of Terror at Disneyland.
Chris Kondo
Pro since: 1985
Excels at: CFO, planning, analysis, broad business & accounting operations, manufacturing, start-ups
Prior gigs: Arista Networks, Fluidigm, Intel, JDS Uniphase, mSilica, Roku
Motto: What you want is always obvious; what you need is not.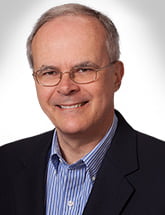 Joe Kontur
Pro since: 1992
Excels at: Financial modeling & analysis, M&A due diligence, merger integration, manufacturing controllership, process improvement
Prior gigs: Lumileds, Panasonic, International Rectifier, Hitachi, Intel, IBM
Fun fact: Enjoys riding his motorcycle in the Santa Cruz Mountains on the weekends.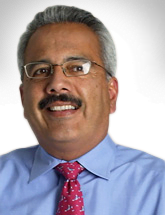 Henry Madrid
Pro since: 1979
Excels at: SEC reporting, controllership, technical accounting, project management, IPOs
Prior gigs: Adaptec, Cotherix, DISC, Mercury Interactive, PwC, Xsigo, Zentec, high-tech emerging growth companies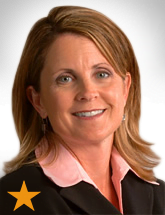 Sheila Manzano
Pro since: 1985
Excels at: audit prep, general & cost accounting, SOX, forecasting, budgeting & planning, fulfillment planning & sales operations
Prior gigs: Brocade, Connetics, NetFrame, NVIDIA, Petrinovich, Pugh & Jones, Quantum, biotech companies
Motto: A job worth doing is a job worth doing well!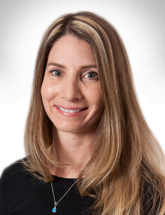 Annie Mielke
Pro since: 1990
Excels at: general accounting & reporting, external & internal audit management, project planning, testing & implementation
Prior gigs: Actelion, Deloitte & Touche, Netflix, various public companies
Fun fact: Her adult kickball league made it to the world championships in Las Vegas in 2009.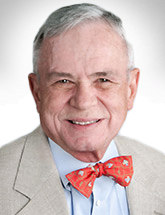 Jack Mohalley
Pro since: 1974
Excels at: SEC reporting, controllership
Prior gigs: Amarantus Therapeutics, Hyperion Therapeutics, RMS
Fun fact: When not scuba diving in Aruba and other dreamy spots, Jack breeds dogs for Guide Dogs for the Blind.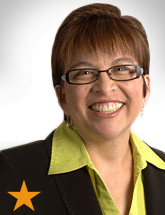 Salena Oppus
Pro since: 1989
Excels at: business intelligence, CRM & PRM, sales forecasting, data management, Salesforce.com
Prior gigs: Cadence Design Systems, Harmonic, HP, Logitech, Maxtor, NVIDIA, Omneon, Quantum
Hobbies: Salena likes traveling and enjoys a good book and salsa music (but not at the same time).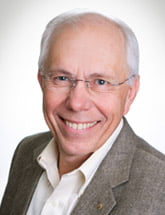 Mike Ownby
Pro since: 1976
Excels at: controllership, SEC reporting, technical accounting, systems selection and implementation
Prior gigs: Delphix, Logitech, Mellanox, RAE Systems, Switch
Fun fact: Whenever and wherever Mike finds spare time, he enjoys exploring back roads on his bicycle.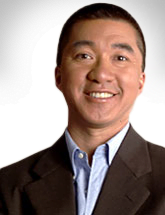 Kevin Owyang
Pro since: 1999
Excels at: creating finance infrastructure, general ledger, budget & forecast prep
Prior gigs: Cemaphore Systems, Codian, PharmacoFore, Sunesis, Symbio, biotech & high-tech emerging growth companies
Motto: Do whatever it takes to finish the job.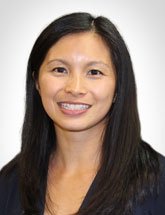 Joan Paik
Pro since: 2004
Excels at: stock-based compensation, SEC reporting, technical accounting
Prior gigs: KPMG, Yahoo
Motto: A dream doesn't become reality through magic; it takes sweat, determination and hard work.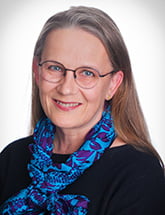 Jaana Parkkinen
Pro since: 1996
Excels at: SEC Reporting, Revenue Recognition
Prior gigs: Symantec, Shutterfly, Cloudflare
Fun fact: I like to bake dark sourdough rye bread every week.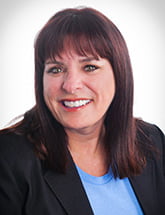 Shirley Razdoroff
Pro since: 1997
Excels at: General ledger, financial reporting, consolidation, FP&A, coordination of external audits, SOX compliance, and systems implementation
Prior gigs: Otonomy Inc., OptiScan Biomedical Corp., Thoratec Inc., and Cerus Inc.
Fun fact: For 35+ years my team and I still hold our high school track record in the 4x100 relay. GO STHS Vikings!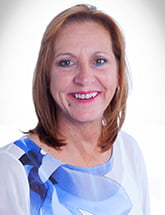 Barbara Rescino
Pro since: 1985
Excels at: general accounting, monthly/annual close, financial reporting, process improvement
Prior gigs: Intuitive Surgical, SolarCity, Cell Genesys
Motto: "Don't worry, be happy!" – Bob Marley
Diana Sayre
Pro since: 1987
Excels at: emerging growth clients, budgeting, financial analysis, multi-year clean-up, audit
Prior gigs: Box.com, Ceterix, Hydronovation, Stratalight Communications, KidZania
Motto: Stay positive and happy. Work hard and don't give up hope. Be open to criticism and keep learning.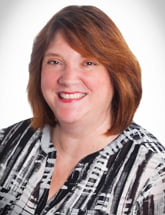 Becky Schmal
Pro since: 1991
Excels at: general accounting, monthly close, process improvements, revenue recognition, payroll, system implementations, commissions, management, audit preparation and support, start-ups
Prior gigs: Centrify Corporation, Altera Corporation, Legato Systems (acquired by EMC Software), Boole & Babbage (acquired by BMC Software).
Fun fact: Becky loves building a computer automated haunted house during Halloween. Becky enjoys seeing the smiles on kid's faces when they complete the tour!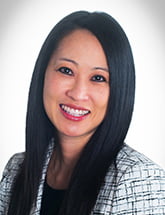 Nancy Summersgill
Pro since: 1995
Excels at: Reconciliations, GAAP rule enforcement, thinking outside of the box
Prior gigs: Cushman & Wakefield, AtHoc, Twilio, Non-profit startups
Motto: Life isn't about waiting for the storm to pass, it is about learning how to dance in the rain.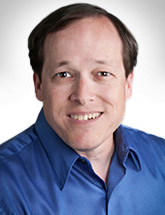 John Villa
Pro since: 1998
Excels at: systems administration, MS server, active directory, tech support, startups
Prior gigs: ADP, CCCS, Freedom Financial Network, IBM, Verian Technologies
Fun facts: John began cycling in high school and never stopped—his thousands of road and mountain biking miles have included a half dozen centuries.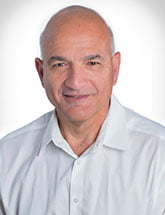 Sam Vukcevich
Pro since: 1980
Excels at: FP&A, cost accounting, operations finance
Prior gigs: 3Com, Lucent, AMD, PwC
Fun fact: I was born in the U.S., but did not speak English when I started school.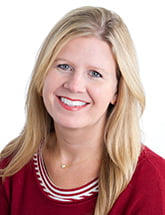 Kelley Wall
Pro since: 1995
Excels at: Technical accounting, M&A and SEC reporting
Prior gigs: Trimble, Harmonic, Alexa Pharmaceuticals, Oxford Semiconductor
Fun fact: Winner of IASB International Accounting Haiku Competition
Lynn Wang
Pro since: 1999
Excels at: accounting, close, reconciliation, audit, FP&A, cost accounting
Prior gigs: Silver Springs Networks, Neophotonics, Coherent, Plastic Logic, Atheros, Logitech
Fun fact: Lynn is a foodie at heart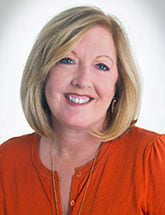 Michele Ward
Pro since: 1998
Excels at: AP, AR, General Accounting, Reconciliations, Management
Prior gigs: Owner Celtic Bookkeeping; Cal State 9 Credit Union
Fun fact: Enjoys interior design, and refurbishing and repurposing vintage furniture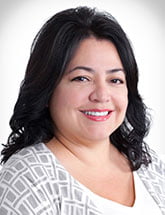 Martha Watts
Pro since: 1999
Excels at: General accounting, monthly close, cash management, AP, AR
Prior gigs:  Crescent Jewelers, George's Jewelers, Mica Microwave
Motto: The meaning of life is to fill life with meaning.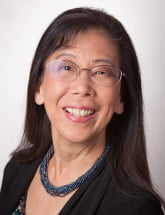 Sandy White
Pro since: 1979
Excels at: fixed assets, XBRL, corporate treasury
Prior gigs: Fairchild Semiconductor, NetApp, Sun Microsystems
Fun fact: Sandy is so passionate about hula and Tahitian dance that she dances four times a week and studies Hawaiian culture and language.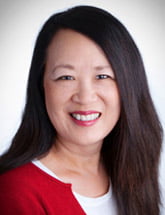 Lori Young
Pro since: 1983
Excels at: Month-end close, multiyear cleanup, audit prep, process improvement, internal controls, startups to medium-sized companies
Prior gigs: GTS Properties, HJ Heinz, PwC, Regency Lighting, Silverback Systems, TravelPost
Fun fact: Lori is CEO and founder of Hearts in Need, a nonprofit that distributes backpacks to children in poor nations.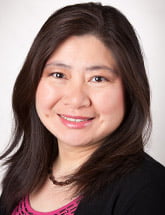 Sophie Yu
Pro since: 1996
Excels at: SEC reporting, technical accounting, revenue recognition, consolidation, SOX
Prior gigs: Ernst & Young, Lytro, NeoPhotonics, NetApp, PDF Solutions
Motto: Work hard, play hard.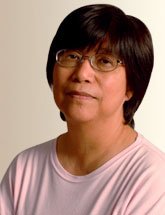 Pat Yue
Pro since: 1985
Excels at: day-to-day accounting such as A/P, A/R, payroll, month-end close
Prior gigs: Portola Pharmaceuticals, Quantum, Sellpoint, Xsigo, high-tech emerging growth & biotech companies
Motto: Never leave until the job is done.
Drop us a note in the form and one of our experts will set up a time to discuss the ways RoseRyan can help your business go further, faster.
tel: (510) 456-3056
fax: (510) 456-3063
RoseRyan
RoseRyan provides finance and accounting solutions in San Francisco and throughout Silicon Valley so companies can go further, faster.
Contact
tel: (510) 456-3056
fax: (510) 456-3063