Every company has a unique journey. They move super-quick at times and then slow down to make their way over obstacles. All the while, they're chasing after certain milestones that keep them moving forward.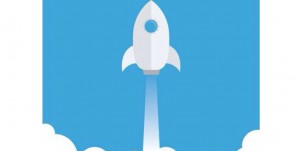 Anytime they reach a milestone—a hard-won funding need, a transformative transaction like an IPO or acquisition, or a strategic shift—it's a notch toward the next stage in their lifecycle. As finance and accounting consultants who work alongside some of the most exciting, fast-moving companies in and around Silicon Valley, we love when these great moments happen.
Fortunately many of our clients have had recent reasons to celebrate noteworthy achievements. These are just some of the recent wins these fast-moving companies have scored along their journey. Congrats!
Our Brisbane client is making strides in their quest to treat peanut allergies. In May, the biopharmaceutical company announced a patient has enrolled in the third phase clinical trial for their investigational biologic product.
In San Jose, data warehousing company Infoworks.io closed $15 million in Series B financing. They plan to use the funds to scale go-to-market and customer success programs. Smart thinking!
For this Costa Mesa company, $20 million in proceeds from a recent sale of Series E preferred stock will go toward the continued development of cannabis-based therapeutics that could alleviate certain medical conditions. (Learn more about Nemus with our project profile, "Remote accounting aces for Nemus Bioscience.")
This Emeryville biopharmaceutical company will have access to more investors because of their inclusion in the Russell Microcap Index. They're in the process of commercializing Avenova, an eye-care product.
This medical device company in San Jose recently landed $76.5 million in Series C funding. They are scaling up for the commercial launch of their dialysis system.
It's a done deal for this Mountain View media and analytics company after they completed the acquisition of mobile marketing and advertising company Cris Media. They have their eyes on what is predicted to become a $19 billion shopper marketing market by 2020.
Our Sunnyvale client raised $40 million in funding to support their accelerating growth in the enterprise video conferencing and calling services market. 
This San Francisco company secured $13.75 million in Series A funding for a software platform that eases and facilitates access to life-saving cell therapies.
It's always thrilling to help smart, innovative companies as they make their mark, meet their milestones and advance in their journey. Congratulations to these fast-moving companies!
https://roseryan.com/wp-content/uploads/2017/09/Service-SmallBus-website.jpg
581
1088
RoseRyan
https://roseryan.com/wp-content/uploads/2022/04/RoseRyan-ZRG-Logo-FC-Web.png
RoseRyan
2017-09-05 10:38:19
2021-08-26 03:01:56
Round of applause for these fast-moving companies meeting major milestones