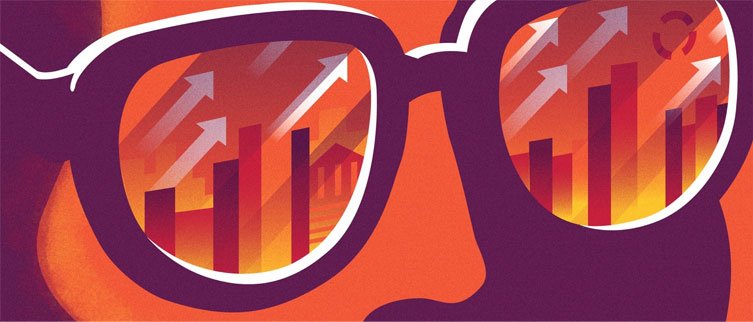 Every once in a while you need a makeover. Companies need it to keep relevant in an ever-changing marketplace. Today is the day for us. We've taken a fresh new look at expressing how we help companies in and around Silicon Valley go further, faster with great finance.
Acing their milestones and bringing them to the next level is what we're all about. And now we've better articulated the finance solutions they need to get through the challenging times. We've fine-tuned our messaging and refreshed our identity to express more clearly who we are and how we stand apart. Check it out.
Time for a change
In Silicon Valley's fast-paced, boom-or-bust environment, you have to nail it to stay ahead. We interviewed clients, partners and experts alike to find out what really makes us special. And we wove that feedback into our new messaging.
Here's what we found out: We're viewed as a set of finance pros who know the pain points of fast-moving companies, as we have seen and done it hundreds of times. Our experts offer strategic advice, as well as roll-up-the-sleeves attitudes and abilities to get the job done. We help companies get into the fast lane, as we can predict what they will face at any stage of the business lifecycle.
Besides more clearly defining our services, we've also refreshed our entire identity and look and feel. Bigger and bolder, our new logo, website, documents and other marketing materials reflect our modern way of thinking. It's a major makeover that relates much better to our clients and prospects, as we're speaking their language.
The business lifecycle
RoseRyan helps companies become more successful. Whether they're advancing to the next stage in the business lifecycle or they hit a stumbling block and need some assistance, we're right there when they need it.
We hit the ground running with:
A power pack of finance solutions: We bring in the right solution at the right time for the situation at hand. And we help companies of all sizes tackle launch and startup, growth spurts, corporate governance, strategic projects and talent gaps.
A great Silicon Valley finance team: Smart and efficient, our dream team operates at the same quick pace as the fast-moving companies we help. We intimately know the drivers and issues of Silicon Valley companies, so we're always prepared to jump in to get the job done.
Expertise and insights: Great finance involves constant updates of skills and knowledge (anyone with an CPA knows that). Our pros are life-long learners who lean on each other if they ever get stumped. We love to help clients and prospects with continual communications, ongoing guidance, lunch-and-learns, webinars and intelligence reports. All channels are open.
The companies we help with great finance are in constant motion, moving quickly toward their goals. So are we. The market is dynamic and shape-shifting all the time. So are we. The key is to continue to articulate your value in new and relevant ways to the audiences you care about the most.
https://roseryan.com/wp-content/uploads/2017/11/header-glasses.jpg
322
753
Diana Sayre
https://roseryan.com/wp-content/uploads/2023/01/RoseRyan-30th-Anniversary-Logo-Horizontal-FC-400-300x66.png
Diana Sayre
2017-11-08 18:33:50
2020-11-16 03:56:20
Taking companies further, faster—and a fresh new look!