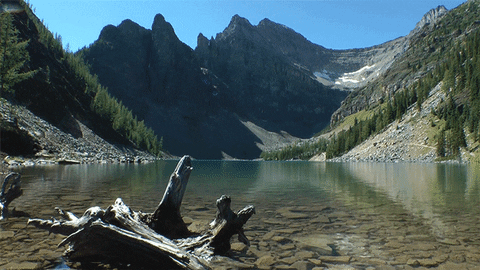 In a 2022 global survey of the Most Transparent Countries*, participants rated the 78 nations assessed according to several measures, including transparent business and government practices, well-distributed political power, and trust and corruption.
Finland was ranked first — not surprising for a country with an annual practice of radical civic transparency, when on November 1st each year every Finnish citizen's taxable income is made public, dubbed by the New York Times: "National Jealousy Day"!
What does transparency mean, and why is it important?
"Speak the truth. Transparency breeds legitimacy." ~ John C. MaxwellThere are several facets to transparency. One is the quality of being able to see through something, such as glass. In relationships it refers to being open and honest. For either definition, it's important that transparency applies to both sides.
In business, transparency is based on trust: there is mutual faith that being open will contribute towards common advantage, rather than someone being taken advantage of. Too often leaders feel employees can't be told something because it may damage morale, or that revealing certain information might be used against a company.
As RoseRyan President Dave Roberson points out in an article for Chief Executive, 'Why We Need to Lead with Transparency': "As CEOs, we struggle with transparency because it might reveal we don't have the answers, but ultimately, it's the best thing for the company — and for us."
Let your team members see through you
RoseRyan has a uniquely inclusive and collaborative culture. We've found that openly and honestly sharing information with people shows them that they are respected and valued, and worthy of being trusted. The other part of transparency is an employee's willingness to state their feelings or thoughts without concern about negative consequences. The discussion of different ideas and approaches in the open makes for stronger decisions and helps any company perform better, as no one can know everything.
Says Roberson: "…adopting a culture of transparency will greatly contribute to people wanting to work with you and move with you — while making them feel empowered to speak up if a roadblock is ahead or a detour should be explored."
Indeed, RoseRyan is proud to have been chosen by our employees to receive a San Francisco Chronicle 2023 Top Workplace Award for the 9th year in a row! One of the reasons for this honor is our transparency: something that we continually work on improving with all our team members.
Find out more about our company culture here, and to read Dave's Chief Executive article about the importance of corporate transparency (and more), visit our Knowledge Hub.
https://roseryan.com/wp-content/uploads/2023/08/Transparency.gif
270
480
[email protected]
https://roseryan.com/wp-content/uploads/2022/04/RoseRyan-ZRG-Logo-FC-Web.png
[email protected]
2023-08-31 10:07:18
2023-08-31 10:07:53
Can your team see through you? Become transparent now: a "How To" Guide