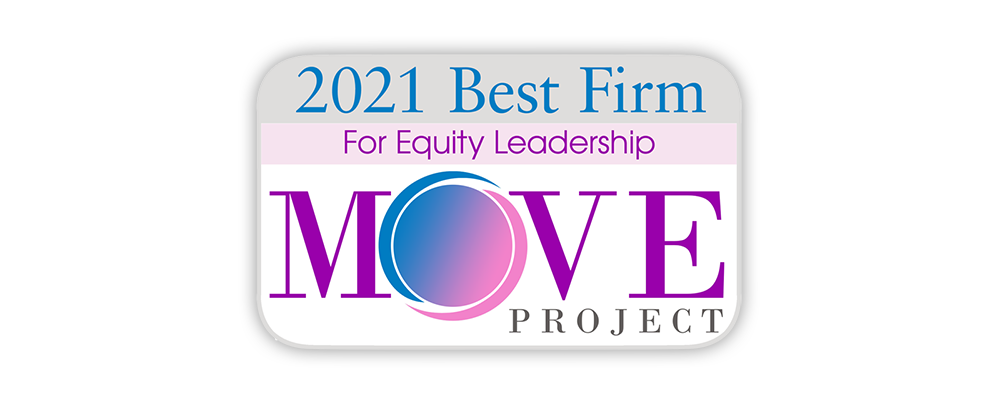 Campbell, CA., October 20, 2021 – RoseRyan, a leading provider of accounting and financial professionals/solutions for a multitude of sectors, today announced that it's on this year's Accounting & Financial Women's Alliance (AFWA) Best Firms for Equity Leadership.
"We greatly appreciate and take pride in the distinction of being named by the Accounting and Financial Women's Alliance as one of the best firms in our industry for equity leadership for women," said Kathy Ryan, Founder and Chair of RoseRyan.
"We are a woman-founded company and from our start in 1993, RoseRyan has always been a workplace where females can thrive and achieve their professional goals."
The pandemic provided RoseRyan with business emerging from unexpected directions, which enabled the company to accelerate leadership for rising women. Additionally, the accessibility of mentoring via virtual platforms was particularly important to equipping those newly minted leaders with strategies for success.
The Best Firms for Equity Leadership list is based on MOVE survey results and recognizes firms with at least 30 percent women partners and principals, as roughly a third is the widely recognized 'tipping point' for members of any identity group to have individual impact. The Equity Leadership list recognizes firms that have achieved that milestone through any combination of culture, programs, initiatives, and growth.
According to the Accounting MOVE Project, firms that entered the COVID-19 pandemic with established modes of remote work intended primarily to benefit women had a compelling advantage in the abrupt shift to remote work. With women leading many aspects of virtual business development, firms continued to promote women to senior leadership: this year, women comprise 32 percent of partners and principals at the firms that participate in the Accounting MOVE Project, up from 29 percent in 2020. Based on the report, women continue to make up just over half of total firm employees (55 percent).
The list, sponsored by the AFWA, is based on each year's MOVE results. To earn a spot on the list, an employer must have both a proportionate number of women at most or all levels of management and proven success with the MOVE factors. The 2021 Accounting MOVE Project is available at the Accounting & Financial Women's Alliance website https://www.afwa.org/move-project/.
About the Accounting MOVE Project
The Accounting MOVE Project is based on the MOVE methodology, developed by
research partner Wilson-Taylor Associates, Inc., which investigates the factors proven to be essential to women's career success:
M – Money: fair pay practices;
O – Opportunity: advancement and leadership development;
V – Vital supports: work-life programs that remove barriers;
E – Entrepreneurship: operating experience for managing or business ownership
About RoseRyan
Award-winning RoseRyan's tailored advisory expertise out of Silicon Valley helps solve evolving companies' finance and accounting challenges so they can take their businesses to the next level. Our deeply experienced and innovative consulting professionals integrate seamlessly with your team to bridge the gaps and unlock the potential in your organization. We offer outsourced customized, on-demand and full-stack solutions, services and scalable support at every stage of a company's life cycle: no matter the size. More than 1,000 clients – from startups to Fortune 500 companies across a range of sectors, including tech and life sciences, eCommerce, mobile, social media and more – have relied on RoseRyan's expert advice since 1993. Our trusted guidance allows you to focus on being great at what you do. How can we transform your performance, and accelerate your progress towards success?
https://roseryan.com/wp-content/uploads/2021/10/Move_Best_Firm_2021_Banner.png
400
1000
[email protected]
https://roseryan.com/wp-content/uploads/2022/04/RoseRyan-ZRG-Logo-FC-Web.png
[email protected]
2021-10-19 06:41:22
2021-10-21 06:41:59
RoseRyan Honored as a 2021 Equity Leadership Firm by Accounting & Financial Women's Alliance