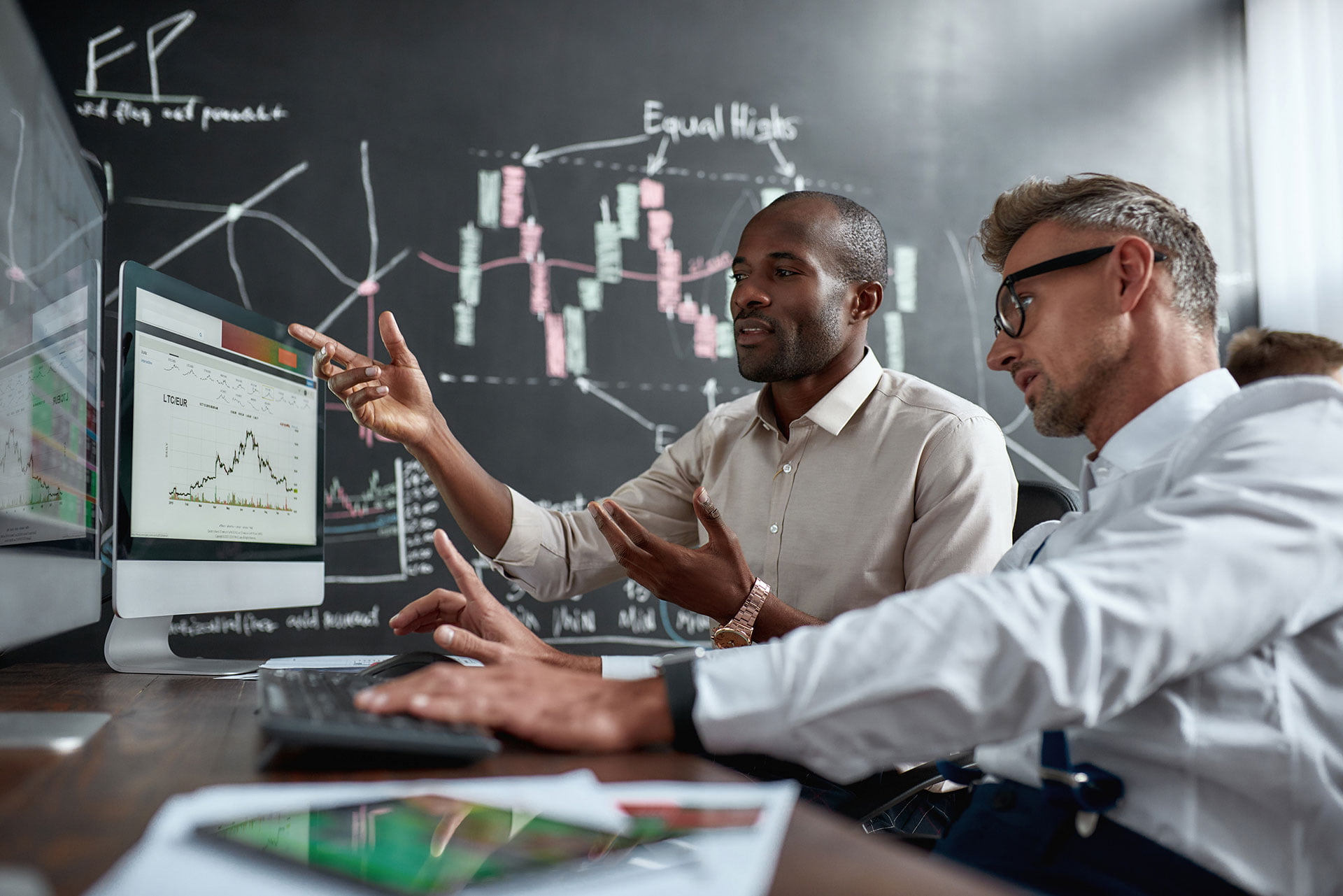 What do angel investors look for in a startup? The savviest among them are not just seeking an exciting new company—they will want to see what's behind the curtain before they part ways with their personal capital. Here are some of angel investors' main interests in startups and how you can set up your emerging growth company to meet their expectations.
1. A passionate and committed team.
Smart investors know that a great idea for a company can only go so far—it's the people behind that idea that matter. In the early days of a startup, everyone working at the company plays a critical, prominent part in its success. Angel investors for startups typically want to know if they can trust what the founders are saying, that these entrepreneurs have surrounded themselves with talented people, and that those people will want to stick around to see the potential of what the startup can do.
2. A marketable product or service.
Do people want what you are making or about to offer? Angel investors will want reassurance that you actually know your market—and that such a market exists. This is where you can show off that you've done your homework—and if you haven't, then prepare for some snubs from angel investors for startups.
What's your competition? What differentiates your offering from the rest? What level of interest or need is there in your type of device, technology, app, or drug? How much of the market share is your company looking to capture?
These are par-for-the-course questions that are going to come up, so it's best to have the answers at the ready ahead of time. What real data points can you share in addition to trustworthy projections? Here's where experts who understand your industry and the language of investors can be especially helpful. It's in your interest, as well as that of the angel investors looking at your startup, to understand the real truth and numbers behind your market, as of today and in the future.
3. Scalability—the potential to grow the company.
Perhaps your emerging growth company looks like a solid bet today, but what about tomorrow? How are you planning to grow the company over the next three to five years? And how can you do this without overspending or over hiring? How will you know you are making the right decisions along the way? Developing a scalable business is one of the toughest aspects of running a business and requires a careful look at your finances and plans.
Angel investors for startups aren't likely to expect you to have all the answers but to have some ideas. What you say can indicate how well you know your company and its potential. Finance pros who have helped companies like yours scale can help you think this through, so that you can prepare to scale your company in a sustainable way.
4. Dependability.
What angel investors look for in a startup is whether they can count on the people in charge. Do you stand by your word? Angel investors want to work with people they can trust, and your responsiveness to their inquiries can add to their confidence. Under promising and over delivering can take you far when dealing with investors. 
5. Understanding of your company's finances.
Angel investors are well aware of startups' high failure rate. They'll want to not only understand your company's current financial situation but gauge how well you understand it. Where is the money going? How will you put their money to good use? As you seek out angel investing for your startup, you may need to gain a better understanding of your exact fundraising needs, from an outside perspective.
Experts who have prepared companies to become "investor ready" can assess your financial operations and whether the information you are looking over is reliable or whether some changes to processes and systems would be worthwhile at this time. They can help guide you on the type of metrics you should be prioritizing at this point in your business lifecycle.
How Do Angel Investors Value Pre-Revenue startups?
Angel investors tend to follow a particular valuation method or one they have devised as they consider a variety of factors, such as the management team, the potential market of your product/service, and EBITDA (earnings before interest, taxes, deprecation, and amortization).
If the founder and/or CEO needs help communicating with potential angel investors and helping them understand what's possible, finance consultants can fill a critical role by helping to develop data-packed, easy-to-understand pitch decks and conversation points.
What are angel investors looking for? Every investor is different and will have their own risk tolerance and level of interest in your type of company. To prepare your company for a variety of investors you are likely to encounter and to anticipate the type of information they will expect, your trusted finance advisors can get your company ready.
As an entrepreneur, the promise of your company is obvious to you, but may not be to investors. By supporting you on the business side, we can help bring the information within your company to the forefront while helping you close in on your many goals. We can help with the things you don't know that you don't know. Learn more about how we support emerging growth companies, and tell our team about your latest challenge.
https://roseryan.com/wp-content/uploads/2022/09/Financial-Health-Indicators.jpg
1281
1920
[email protected]
https://roseryan.com/wp-content/uploads/2023/01/RoseRyan-30th-Anniversary-Logo-Horizontal-FC-400-300x66.png
[email protected]
2022-10-13 04:18:44
2022-10-13 04:18:44
What Angel Investors Look for in a Startup