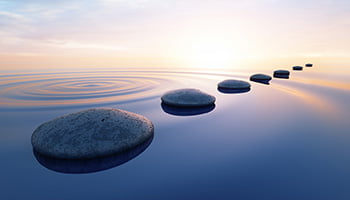 Is there room for improvement in your IT and business processes? Are your internal controls effective? Are you effectively meeting your compliance obligations? These are some of the top-of-mind questions for an internal audit function designed to mainly focus on the risk management, corporate governance, and internal control processes at the company, but there is so much more that can be gleaned from this valuable resource—if your internal audit function is set up a certain way. Here is how to improve and enhance the internal audit process and function at your company.
How Can I Improve the Internal Audit Function?
Reset your view of the internal audit function. Whether your internal audit function is fully outsourced, completely in-house or "co-sourced," this area of the company can be a tremendous resource. Today's internal auditors have greatly expanded their responsibilities to fill in the types of knowledge gaps that prevent companies from understanding not only significant current risks but emerging risks and opportunities that deserve attention. When they have a deep understanding of the business, the internal audit team can offer a fresh, unique perspective and specialized expertise to help business leaders think through important issues and key risks, while gaining a more complete picture of how they should move forward. 
Transform your internal audit function to be a strategic business asset. To get to this point, your company could benefit from an outside expert perspective, to undertake an internal audit assessment, look at your internal audit procedures, and bring the internal audit function to the next level. The idea is to get the business to focus on the risks that matter along with the strategic opportunities that it could be missing otherwise. 
Open up collaborations between the internal audit team and business leaders to uncover emerging risks and opportunities. Here's where a properly developed, modern internal audit function can really shine. Internal audit experts bring their accounting and corporate governance backgrounds, along with their curiosity and understanding of the business, to ask the kinds of questions of business leaders that few, if anyone, are asking. Different organizations within the business rarely have time to compare notes with each other. As a result, one organization may not be aware of a potential risk that could critically affect them. By understanding everyone's top concerns and risks, through meaningful conversations, the internal audit team can bring to the surface important issues as they help decision-makers prioritize some of the most pressing problems. 
Leverage internal audit insights for a positive influence on business growth. Internal auditors are not only looking out for risks and problems. They're also on the lookout for opportunities, and they can help you think them through with scenario planning. As they conduct their SWOT (strengths, weaknesses, opportunities and threats) analysis, they take a forward-looking approach and will alert the company to potential ways of building on its strengths and seeking new opportunities (e.g., a new product line). 
Lean on seasoned pros to help transform your internal audit process and function and mentor your team. It's rare that an internal audit function would grow organically within a company; the audit planning process development can require a specific skill set and knowledge. Experts who have led internal audit teams and have served as internal auditors can get the ball rolling, by introducing objective critical thinking; deep, actionable insights; along with mentoring of new members of the team. They can shift the focus of the internal audit function or establish it from the ground up, moving away from the traditional compliance-only focus to influence strategy and lead change. In this way, the company will gain a true partner for strategic initiatives, including M&A support, new system implementations, new product introductions and process improvements.
Ready for a More Proactive Internal Audit Team?
If your in-house resources do not have the skills to keep up with emerging risks, it's probably time for a change. It's true that internal audit needs to cover compliance and risk management—but the function can be set up to be broader, more effective, more proactive, and more strategic minded.
The internal audit and corporate governance experts at RoseRyan can help your company set the foundation for an internal audit function that will not only prepare your company for the audit of internal controls and audit the efficiency of your internal control system, but also take on much more—to make your company more aware of new emerging risks to the business strategy and how to address them. Find out more about the RoseRyan Internal Audit Solution, and let us know how we can help.
https://roseryan.com/wp-content/uploads/2020/09/Zen-Stones-Small.jpg
200
350
[email protected]
https://roseryan.com/wp-content/uploads/2023/01/RoseRyan-30th-Anniversary-Logo-Horizontal-FC-400-300x66.png
[email protected]
2021-09-09 03:07:42
2021-09-09 03:07:51
5 Ways to Improve Your Internal Audit Function