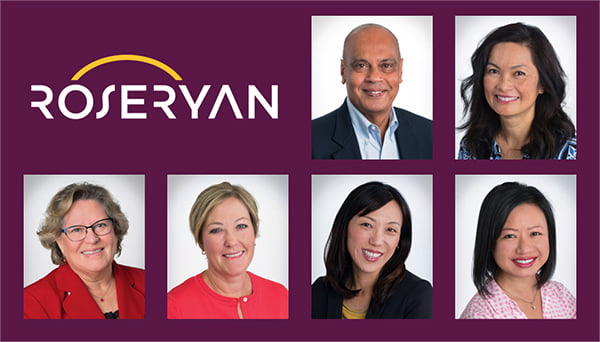 To achieve staying power in Silicon Valley, top talent is a must. We've been lucky to attract 10 new finance and accounting pros to help companies go further, faster. These new additions to our dream team are helping startups advance, navigating high-growth companies around the chaos, and showing businesses in transition the way forward. Here's a brief introduction to the latest finance experts to join our team:
Kathy Braach 
Kathy is an asset to any small business she helps. She takes on their payroll, AP/AR, profit and loss statements, general ledger work, reconciliations, books closings, banking, fixed assets, budgeting, forecasting, and financial reporting.
Bert Chan
Bert is helping our Sarbanes-Oxley clients with their IT-related issues and project management needs. He most recently was a Sarbanes-Oxley project manager at Vaco, and he was previously a an internal audit director and IT audit manager at UTi Worldwide.
Taj Gulamani
Taj is a CFO pro who operates at a strategic level to navigate companies forward. His consulting career includes serving as a CFO Nuru Energy and Cradle Technologies. In addition to consulting for AMD, LAM Research, NDS Surgical Imaging and Antek Peripherals, he's held senior finance roles at HGST and MMC Technology.
Anne Johnson 
Another CFO ace, Anne was most recently the CFO at furniture company KBM-Hogue. An alum of KPMG, Anne's skills include financial reporting, budgeting and modeling, FP&A, strategic and operational planning, and accounting operations.
Karie Liu 
Karie knows general operational accounting, general ledger work, reconciliations, closing books, fixed assets, payroll, employee benefits, HR, cash flow and forecasting, audits and financial reporting. She previously worked at Machine Zone, CrowdStar and Playphone.
Danika Neumann
Danika is a newcomer to our team who supports small businesses with their general accounting needs. She previously worked for accounting firm Newland and Co.
Jackie Neumann
Jackie's areas of experience include payroll, AP/AR, audit prep, GL work, reconciliations, closing books, banking, fixed assets, budgeting and forecasting, and financial reporting.
Rose O'Connor
Rose helps small businesses as she works on contracts, financial accounting, reporting, budgeting, audits, day-to-day operations, operational accounting and finance, and general ledgers. A Moss Adams alum, Rose most recently worked at a nonprofit.
Jennifer White
Jennifer's experience includes public accounting (she's an E&Y alum), corporate accounting and corporate finance, and she has a strong focus on process improvement and cycle-time reduction. Jennifer has worked at Plantronics, Extreme Networks and Applied Materials.
Yuki Tegarden
Yuki was most recently at Techpoint, where she served as CFO and managed their IPO process. Her expertise in public accounting, revenue recognition, and operational finance will come in handy as she supports our Technical Accounting Group. She began her career at Deloitte and then worked as a senior revenue manager at Seagate Technology.
RoseRyan brings the right finance solutions at just the right time to companies in and around Silicon Valley. It's made possible through the mix of finance expertise and specialized skills our consultants offer when companies need to power through a tricky transaction or a strategic finance issue.
We'd love to hear from you if you know a finance ace who would love to be a part of our "Top Workplace" and our award-winning culture. Thanks for referring great candidates our way, by reaching out to our talent expert Michelle Hickam at [email protected].
https://roseryan.com/wp-content/uploads/2018/11/newhire-c.jpg
342
600
david
https://roseryan.com/wp-content/uploads/2023/01/RoseRyan-30th-Anniversary-Logo-Horizontal-FC-400-300x66.png
david
2018-11-19 18:46:17
2021-08-26 02:59:08
Meet the 10 Newest Finance Pros Joining the RoseRyan Dream Team