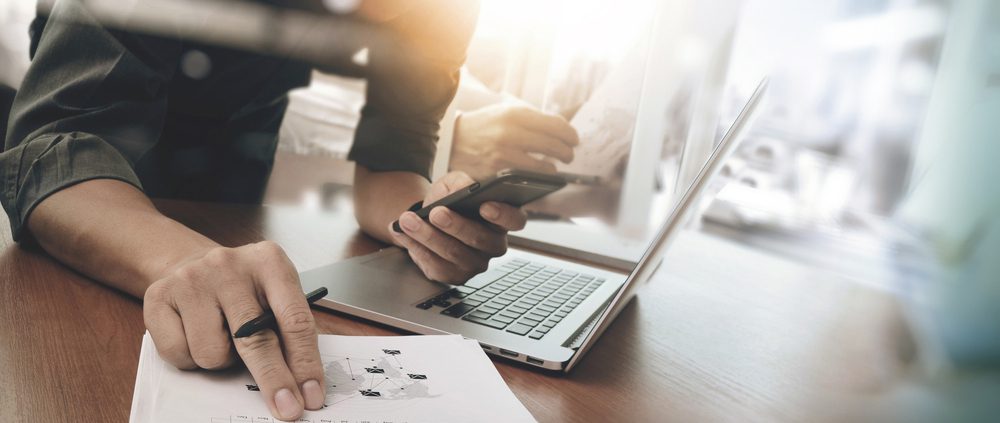 Should your company outsource accounting? As companies expand and the need for cost efficiencies rise, it's a common question. An emerging growth company will look for accounting outsourcing companies that can set up its finance function and provide CFO-level guidance, while a more established company's need for outsourcing accounting work is more likely to center around an upcoming transaction that requires specialized expertise.
Accounting services can be outsourced for a company of any size, at any stage of growth, but is outsourcing the right answer for your company's latest finance and accounting needs? Here's what to keep in mind as you consider outsourced accounting services.
Outsourced Accounting Services and Wide-Ranging Solutions
In the earliest stage of a company's growth journey, outsourced accounting services can be a starting point toward developing their finance function. A small business, for example, may not see a need for a fully staffed finance team just yet. What they do need are financial reports for management decision-making, cash flow management, accounts payable, and management of payroll and benefits. Obviously the skills and experience needed for each task differ greatly. Just as you wouldn't look to your A/P specialist to produce your financial reports, you wouldn't expect to direct a CFO salary toward processing payments.
This is where outsourcing accounting comes in: it's how you can access the right level of talent at the right time to get the current work done and scale with your business. A consulting firm that helps companies of all sizes provides outsourced accounting services that can meet your current—and future—needs.
Outsourced Accounting Department: Getting One Started for a Growing Company
Emerging growth companies turn to accounting outsourcing companies to get their financial operations established and help them scale up (or scale back if the market or the company's situation changes—outsourced accounting allows for such flexibility). These young companies need coverage of operational accounting, access to technical accounting expertise, and insights from more senior level finance expertise. CFO expertise is invaluable for advising the C-suite and guiding the company forward.
A full stack CFO solution offers layers of finance support and guidance, including setting up the company with the right accounting software; providing general accounting, cash flow forecasting, and benefits management; and training employees who are hired into the finance team when the company is ready. The solutions can expand to include more strategic advisory services like financial planning and analysis and strategic planning.
Here are some of the many reasons why an emerging growth company would need outsourced accounting services:
Exploring whether to pursue a loan or equity funding.
Getting through a financial statement audit, including ensuring that your books are kept in accordance with U.S. GAAP and are "audit ready."
Implementing a new accounting standard when you don't have the expertise or bandwidth on staff to take it on in-house.
Streamlining the way you do things now (e.g., finally closing the books every month).
Taking on a new accounting system that can better meet your needs.
Supplementing a lack of technical accounting know-how on your current team and then getting your team trained.
Outsourced accounting services can also open up easy access to an interim or part-time controller or CFO, who can develop a solid financial foundation for the company, and oversee the finance team or a particular finance and accounting project as needed.
Ask This Question: Can Your Accounting Be Outsourced?
Some early-stage companies completely outsource their accounting, viewing it as a cost-effective way to pay only for the work they need, when they need it. Another reason to outsource: by bringing in outsourced accounting services expertise or by partnering with a firm that has this expertise, the company has access to a range of finance skills and talent, under a flexible model. When the time comes to hire full-time staff or educate anyone in the company on how finance operates, these experts know your company well and can provide training on new processes, accounting standards, technologies, and more.
What Is Outsourced Accounting?
Many small businesses choose an outsourced accounting firm to take care of their day-to-day accounting needs and act as their entire accounting department. When the company needs more than that, the outside firm can help by getting new employees trained or leading the newly formed in-house finance team. For larger, more mature companies, outsourcing accounting work is usually more about providing technical accounting expertise and handling special accounting projects, and it could involve SOX compliance and the internal audit function. Such companies need a consistent, reliable place to turn when they need outside help, such as leading the implementation of a new accounting standard or taking over as controller for a time after a resignation.
What to Look for in an Outsourced Accounting Team
Ideally, you want to partner with an outsourced accounting firm that can expand the services it provides as your company grows. Look for flexibility and a tailored approach. You want a finance and accounting consulting firm that can meet your every need—from setting up your company's finance operations to helping your company reach its full potential—depending on your current resources, capabilities, growth stage, and growth plans. Such a firm will be there as a supportive guide for your company through the many changes ahead.
Learn more about how an outsourced accounting firm can help your growing company. Reach out to the pros at RoseRyan today.
https://roseryan.com/wp-content/uploads/2021/05/Outsourced-Accounting.jpg
501
1000
[email protected]
https://roseryan.com/wp-content/uploads/2023/01/RoseRyan-30th-Anniversary-Logo-Horizontal-FC-400-300x66.png
[email protected]
2021-05-06 00:28:22
2023-07-18 07:36:36
What Accounting Services Can Be Outsourced?