A giant window opened up when Californians approved the adult use of cannabis a few months ago. Startups and companies looking to expand are taking advantage of the opening, but they have to act fast. As time goes on, it's going to keep narrowing and could completely shut down once big businesses start streaming into the market.
That's just one of the many threats facing entrants to this space, where it's illegal at the federal level, legalization is limited to a handful of states for now, financing options continue to be finite, and tax questions will persist for some time. Amid the risks lies real potential, and we're running a series of blog posts on how cannabis businesses can set themselves up to fully embrace it.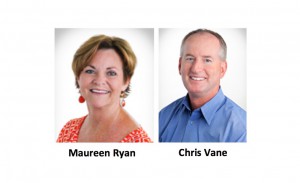 During this exciting time, it's essential for these companies to set a solid foundation that includes realistic assumptions about their viability and the competitive landscape over the next five years. To get started, we suggest folding in the following six questions as you prepare for a successful entry or expansion into the cannabis industry.
1. What's the vision?
Work out a strategic vision and develop a roadmap to get you where you want to go. Here's where you plot out how big and fast you hope your business will grow based on a host of assumptions. These assumptions need to be realistic and include plans for bumps along the way. Reach out to experts who know the space and have experience navigating similar territory.
2. What's your value proposition?
You're entering a hot market and the rivalry is going to be tough. Your value proposition needs to be defensible, to not only win over investors but to be sturdy enough to withstand a dynamic environment. Think of the roadblocks potential rivals will put in your way. Can you stop them with what differentiates your company and product from the rest?
Zero in on the unique value your company adds to the sector, and consider how that may evolve as you prepare to go to market. Without understanding your true value, you will be lost in the ever-increasing competition.
3. How can you build in agility?
From the get-go, aim for a corporate culture that practices strong operational and business know-how and can handle rapid change. Volatility is going to be with this industry for awhile, so build up and plan for nimbleness that can handle these change drivers:
Scalability: When the time comes, will what you're developing be able to scale fast? Why or why not?
Competition: You've got a great idea and so do a lot of other entrepreneurs. Factor in realistic competitive pressures and how you'll beat them or ride them out.
Deals: Opportunities and markets will open up—and when they do, you'll need to be ready so that you can act fast. Be sure your house is in order so that you're able to quickly take advantage of opportunities as they arise.
Complexity: It's an ongoing reality—regulations for one thing are uncertain and will change. As your business grows, so will the challenges you'll face. How will the business stay on top of regulatory changes and adjust when necessary?
Unexpected risks: When operating in uncharted territory, expect the unexpected, and prepare to pivot. That's exactly what a Bay Area nursery did after their crops were stolen twice—the founders shifted their model from harvesting buds of cannabis plants to selling clones. This move differentiated them in the marketplace and gave them a way to get their product to market faster.
4. What's your fundraising strategy?
Founder and family cash can run out mighty quickly. Be sure you know your cash flow for the next one, six and twelve month time frames for your operations. Map out a strategy for getting you through the ups and downs of the start stage and propelling you toward the growth phase.
Think through who you want your investors to be, how you'll find them, and your expectations for what you want from them. Investors look for management teams that possess strong financial discipline. How efficient can you be with your use of funds—how will you make the most of it?
5. How can you ensure you always have an "A" team?
Throughout the lifecycle of your business, your skills needs will shift, but you're always going to want top talent. When you're not at the point of hiring full-time employees for all spots and specialties, you can lean on outside assistance to ensure that you have the right talent when needed, you don't burn out the people you have, and outside assistance can fold in best practices for knowing when to hire up.
This isn't a dilemma that should weigh you down with worry—in fact, it should bring relief. Get to know top-notch consultants who can expertly guide you on when a position should be outsourced or brought in-house.
6. How are you building in room to grow?
Everything feels "here and now" when you're starting up a new venture, but long-term value is a goal you'll want to start climbing toward ASAP. How can you build up a loyal client base and keep expanding it? How capital efficient can you operate to withstand the unexpected twists and turns ahead?
Create tight partnerships with a built-out ecosystem of specialists and experts (look for growth partners who have the expertise to help you expand and grow quickly) to help you make smart choices.
Ready to hit the gas?
What's needed now is a clear picture for how the company will progress over the next few years. If it's hard to envision on your own, experts who have followed similar journeys can work with you to develop a roadmap that clears the way forward. It should be built on best practices, clear checkpoints and helpful guidance. And leave some avenues open in case you need to course correct.
Use these questions to look past your present demands and adopt a forward-thinking mindset, and access the kind of knowledge and expertise that can help you make sure you're going in the right direction.
Maureen Ryan, vice president, heads up business development at RoseRyan. From the early startup to the large enterprise, she has seen the emotional rollercoaster of finance challenges at cannabis businesses, tech companies and other fast-paced organizations. Maureen spent her early career in various engineering, sales and marketing roles at Nortel Networks, Bay Networks, Quantum Corp. and General Dynamics.
Chris Vane is a director at RoseRyan, where he leads the development of the finance and accounting consulting firm's cleantech and high tech practices. He helps fast-moving companies calm the chaos at any stage. He can be reached at cvane@roseryan.com, or call him at 510.456.3056 x169.
https://roseryan.com/wp-content/uploads/2020/09/RoseRyan-Full-Logo-01-300x102.png
0
0
Maureen Ryan and Chris Vane
https://roseryan.com/wp-content/uploads/2020/09/RoseRyan-Full-Logo-01-300x102.png
Maureen Ryan and Chris Vane
2017-06-22 10:08:39
2020-11-16 03:53:46
Building a strategic roadmap: 6 questions every new cannabis business needs to ask